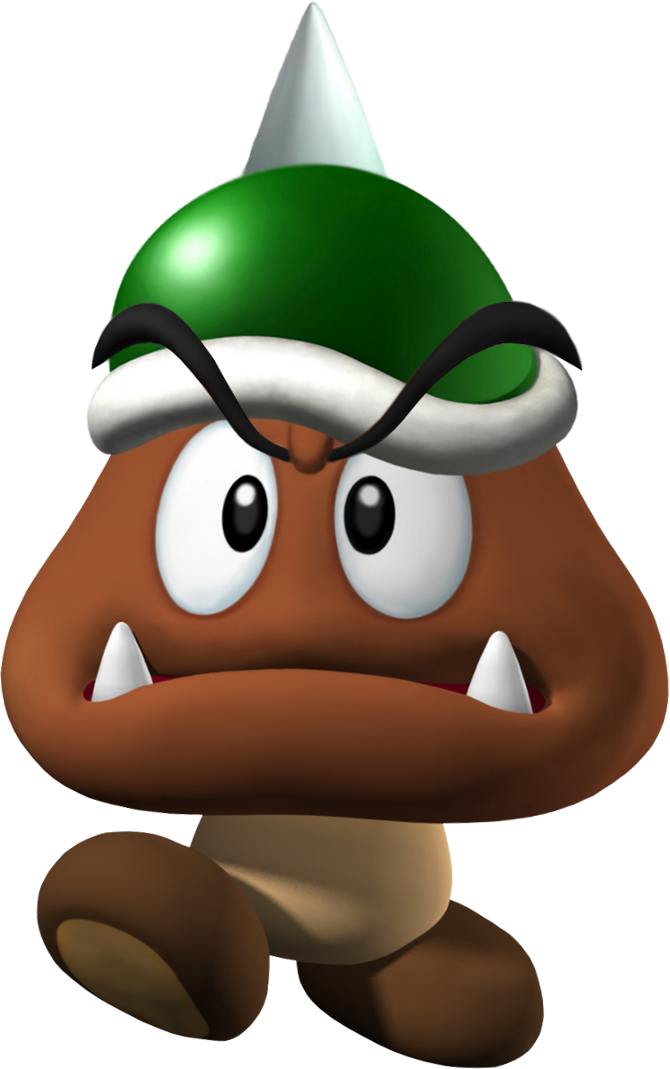 Spiky Goombas are part of Bowser's evil army. They are part of the Goomba Family. They wear a spiky helmet on thier heads to protect themselves from Mario. They enrolled to try to steal Princess Peach.
Relatives
Appearance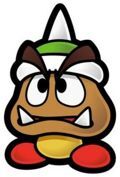 These Enemies have only appeared so far in Paper Mario series but may be featured in sooner or later.















Trivia
Their hat cannot be removed for some reason.